How to join
1. Read the rules
Make sure to read the rules - and if you have any questions, please writes us a email at copenhagenbeautyleague@mariloulashes.dk
No refund will be given!
You can read the rules in the page "Rules"
2. Purchase your entries
First go to our webshop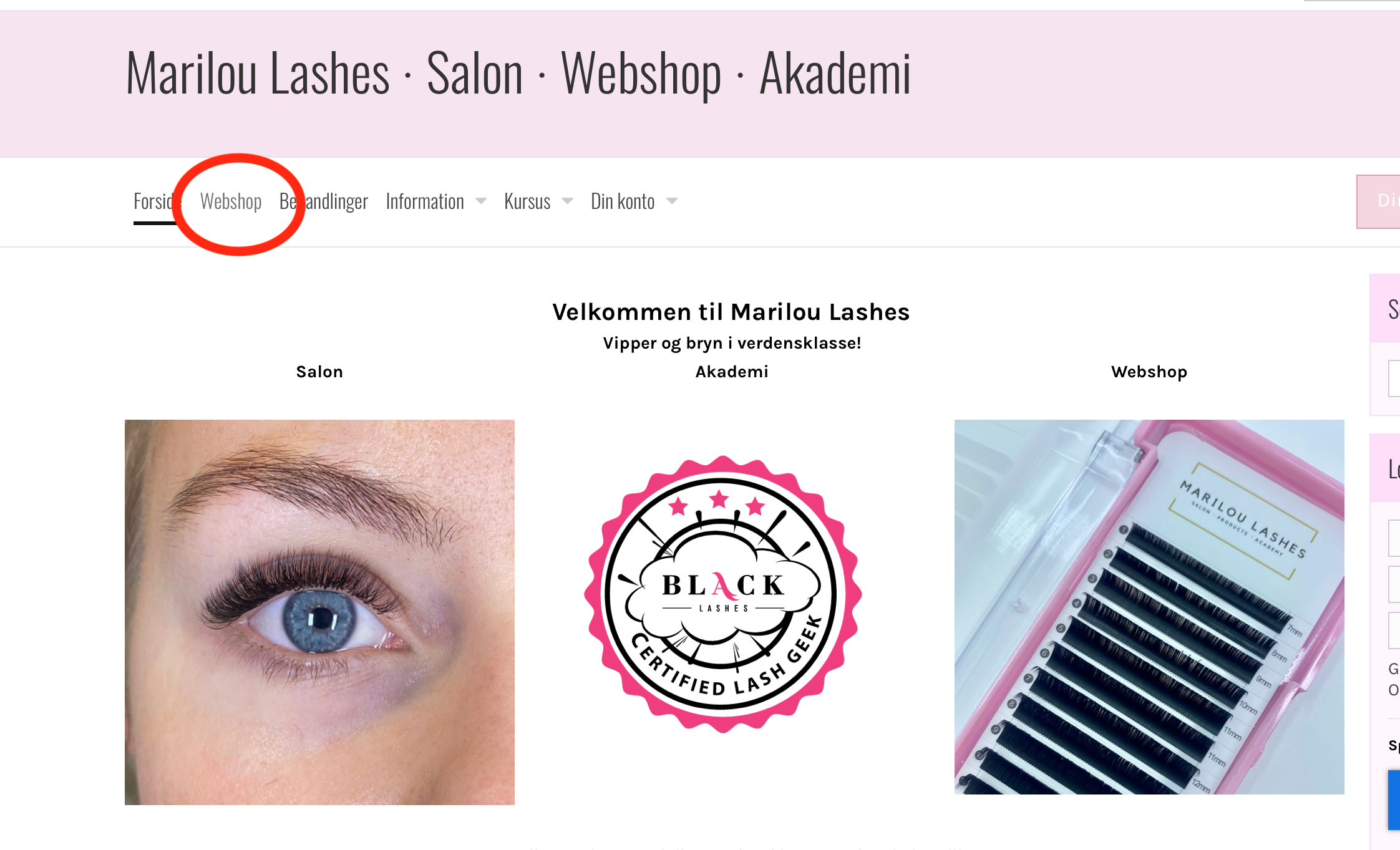 Next up - choose the category "Copenhagen Beauty League"
Then you will have to choose your entries (make sure it is the right one! We will not make any changes in category or level) and check out.
If you can't find your category, then make sure you have scrolled through them all.

You can enter as many categories you want - and the same category multiple times!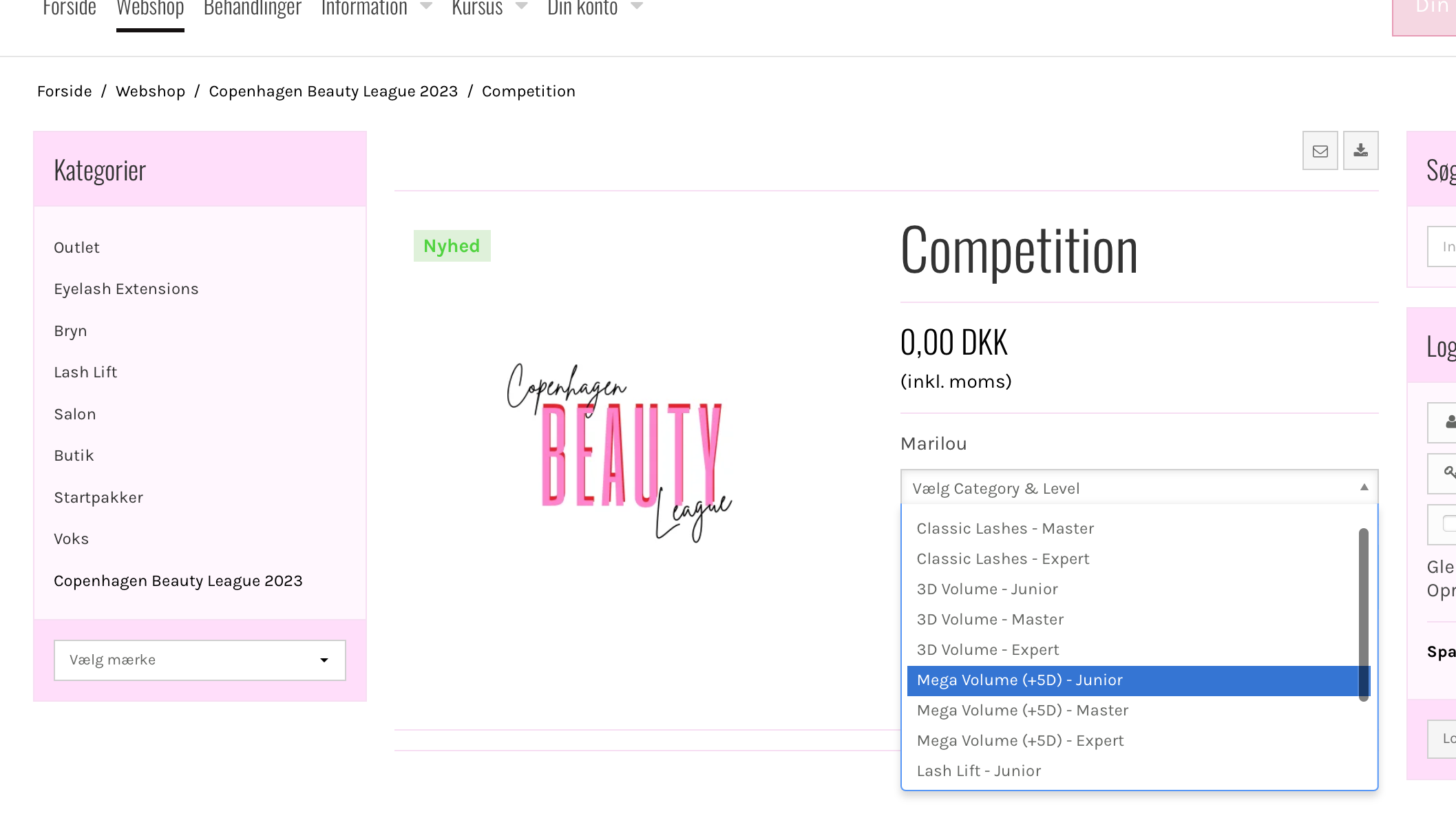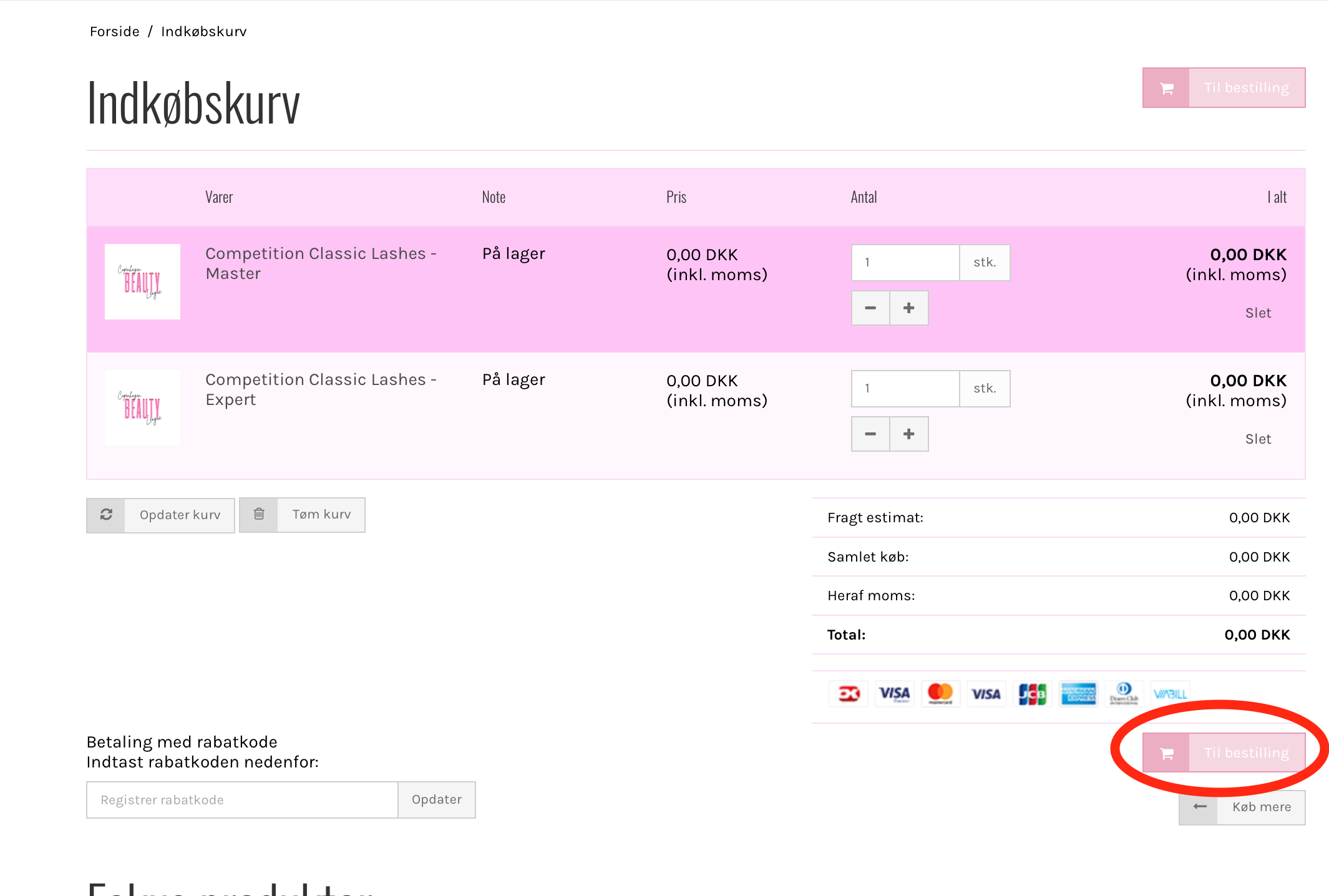 Then press "til bestilling" (in english: to order)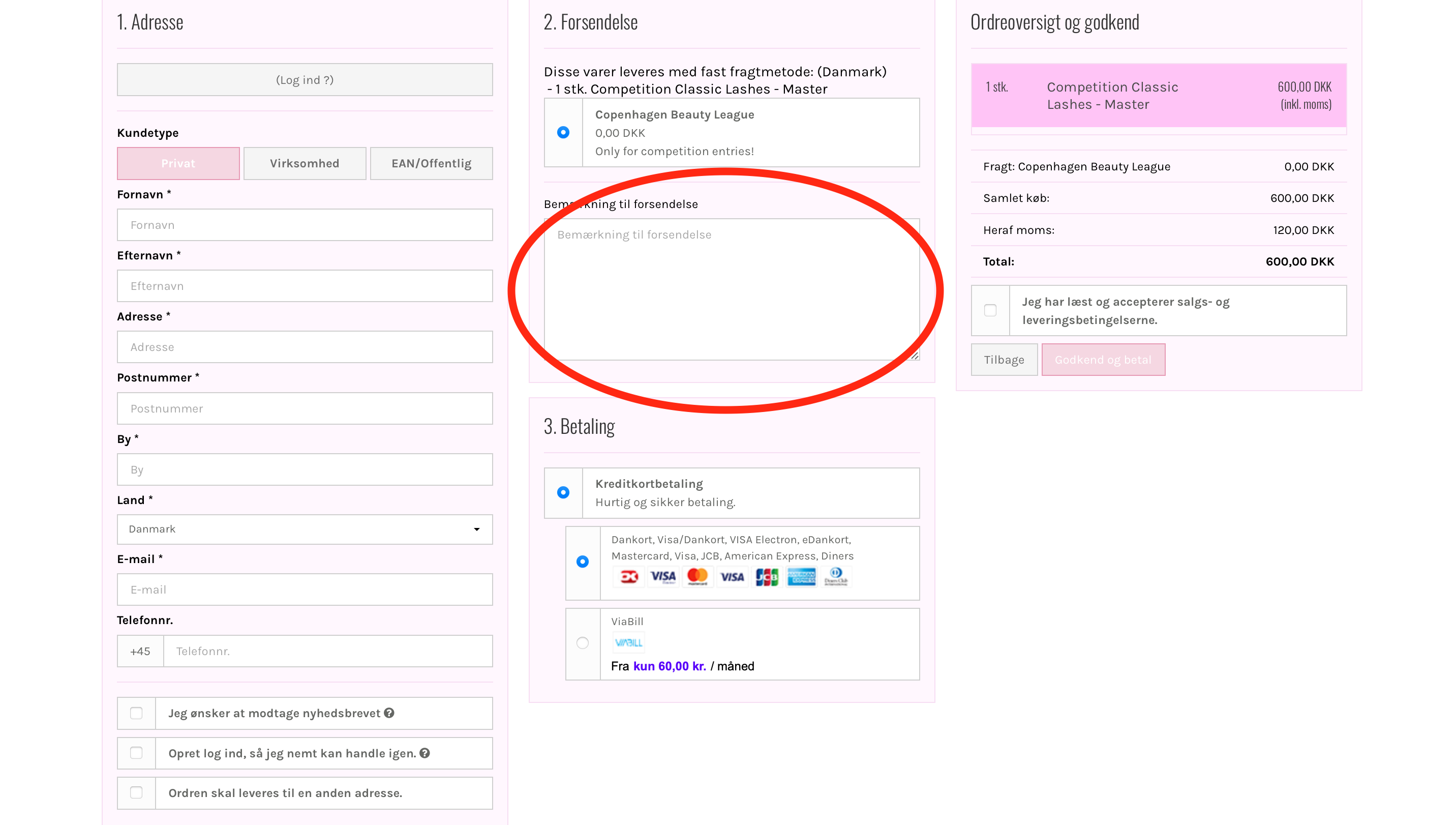 Fill in all the required boxes.

IF YOU ARE NOT FROM DENMARK, PLEASE READ THIS!
We do have some problems with the payments if you are not entering the adress as Denmark...
So because of that - if you live outside Denmark, please type in your adress. I will ask for the postnumber as 4 cifers. If it is more, please just type 1234 in it - and then write your correct adress in the remarks (as you can se with the red circle around it at the picture above)

Please make sure that the country is still Denmark, and that you write you full adress in the comments!

Make sure you type in the right email, as you will receive your model numbers there.

Make sure to agree to the box "I have read and accept the terms of sale and delivery."
And last - press "Godkend og betal" in english "Approve and pay"
Make the payment and wait for your email with model number in it.
Prices
1 entry = 600 DKK
2 entries = 540 DKK per entry (10% discount)
3 entries = 510 DKK per entry (15% discount)
4 entries = 480 DKK per entry (20% discount)
5+ entries = 450 DKK per entry (25% discount)